Las Vegas, NV
The Best In The Desert, Vegas to Reno race, is the longest off-road race in the United States. It's also one of the fastest. Filled with fire roads and long smooth sections, it's a sprint race from start to finish. It is also the one-year anniversary for Roberts Racing.
In the Roberts Racing debut, driver Dale Dondel had the fastest qualifying time but clipped a cone during time trials. The resulting penalty put the team back in 10th starting position. The setback did nothing to slow the team down; they fought back to the front and finished in second place.
The flat-out speed at Vegas to Reno suits Dale Dondel and his #7, Roberts Racing, Toyo Tires, Specialized Automation Services, Racer Engineering, MOMO, King Shocks, KC HiLites, Howe Power Steering and F&L Racing Fuel Trick Truck perfectly. Dale's speed is uncanny; he has laid down the fastest qualifying time a record 9 straight times.
The Roberts Racing team will be working to capitalize on their speed as they negotiate over 500 miles of rocks, ruts and silt in the Nevada Desert.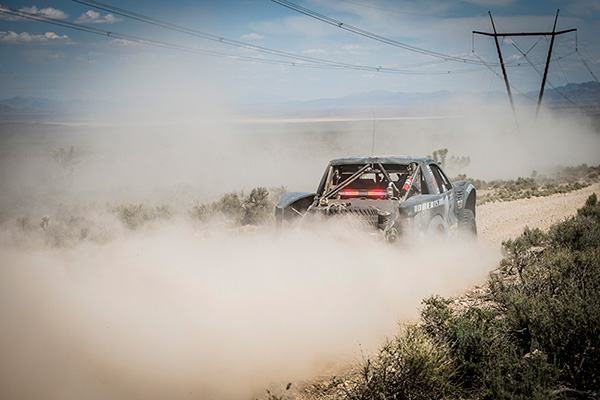 For all the latest about Roberts Racing, be sure to head over to https://roberts-racing.com for news, photos, videos and a full report after every race. For more info on attending the Vegas to Reno race go to: http://www.bitd.com
Photography By: Bink Designs