Alamo, NV
Roberts Racing put in a long day in the trenches during the Best In The Desert Silver State 300. The team would be racing the #7 Racer Engineering Trick Truck of Dale Dondel and a last minute add, the Racer Engineering unlimited open wheeled class 1500 car with Mike Dondel behind the wheel. The first business at hand was to qualify. Dale Dondel was striving for his 9th straight number one qualifier in a row. Dale ran the fastest time but incurred a 15 second penalty when he clipped a cone. The infraction dropped him to 6th place. Dale put a streak together that will be hard to match at eight straight and likely never surpassed.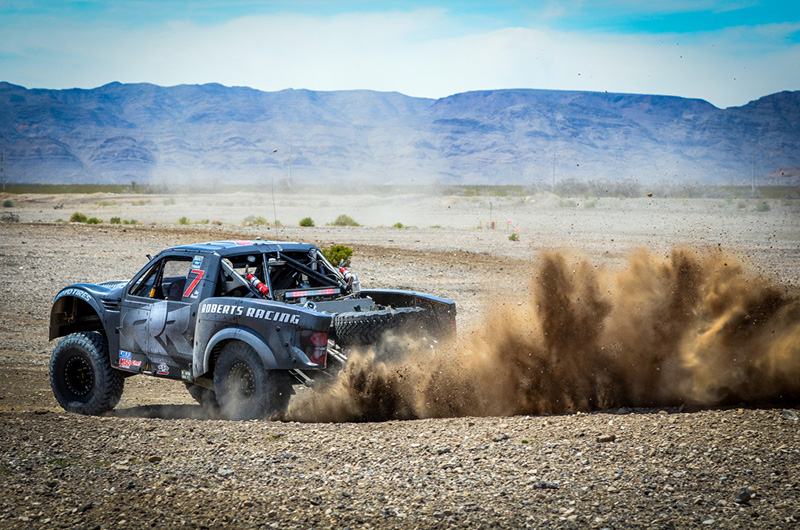 When Mike took to the time trials course he developed a burned spark plug wire. Despite running on only seven cylinders Mike qualified 15th fastest.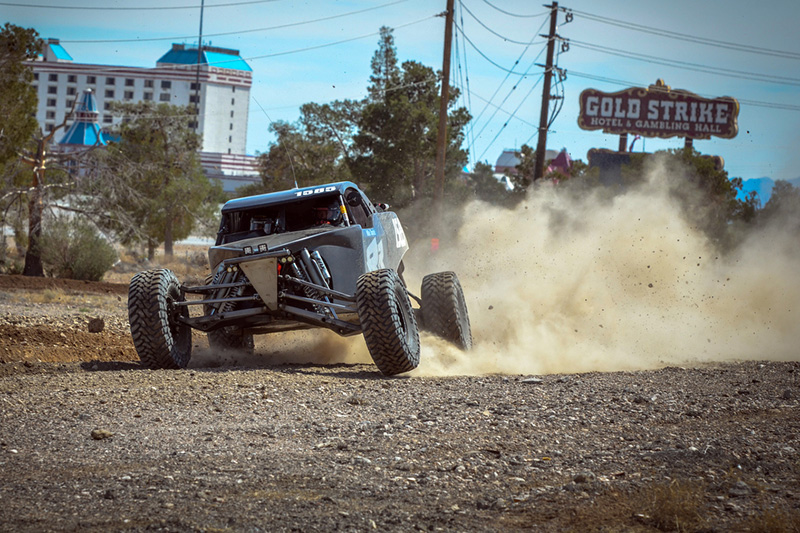 The Silver State 300 course is different from other desert races. Most of it is smooth and fast but the roads are narrow. When it opens up, deep silt beds lie in wait. With the high speeds comes no margin for error. An excursion off course usually results in a flat tire, suspension damage or a rollover. Dale was first slowed by a broken brake line, then a flat tire. He dropped back to 11th place. Despite the dangers, Dale put the Roberts Racing Trick Truck on kill mode and began reclaiming his lost spots. He had climbed back up through the field to fifth spot by pit 6. Two miles later, the pace was too much for the torque convertor to take; Dale was out.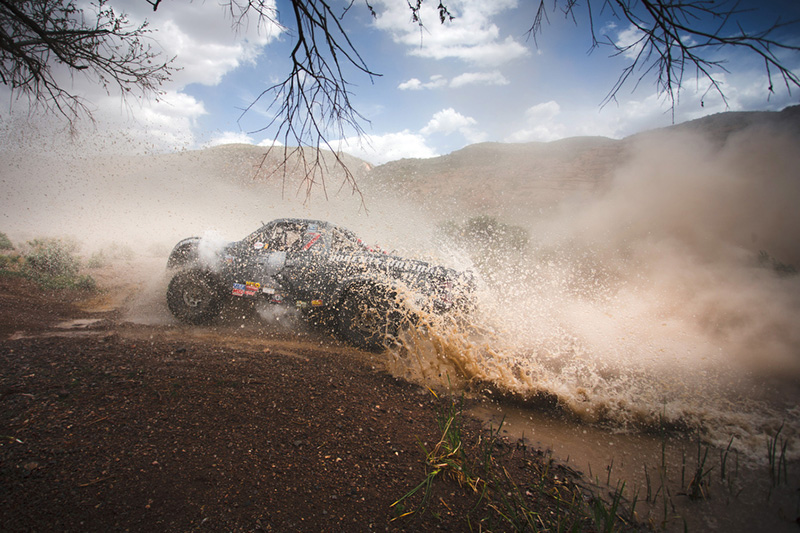 Mike was undergoing his own battle in the Roberts Racing Unlimited car. A wayward rock bent his power steering pulley causing the belt to come off. Mike and Co-driver Gabe Dennington used the tools at their disposal to make repairs. They persuaded the pulley back into shape and resumed their race. At mile 185 they got a flat tire while passing in the dust. They kept their pace high and the crew kept tires on the rack and the tank full of fuel. It was a long day chasing cars down in the thick dust, picking their spot to make the pass or giving them a tap with the front bumper to let them know they were coming through. They persevered and got the car to the finish in 11th place.
The Silver State 300 was a tough race but it's just a warm up compared to the Vegas to Reno race August 13-15. The longest off-road race in the United States, it traverses more than 500 miles of Nevada's most challenging terrain.
Photography By: Bink Designs