Henderson, NV
The final Best In The Desert race of 2015 will be the Henderson 250; a sprint race. That plays right into the strengths of Roberts Racing. When it comes to speed, Roberts Racing's Dale Dondel is acknowledged as one of the fastest drivers in the desert. Look for Dale to kick things off in the Go-PartsRacing.com Trick Truck with another #1 qualifying time during time trials. Dale's record of eight straight number one qualifying runs is a record that will be hard to match; let alone surpass. Dale may be the one that eventually tops it.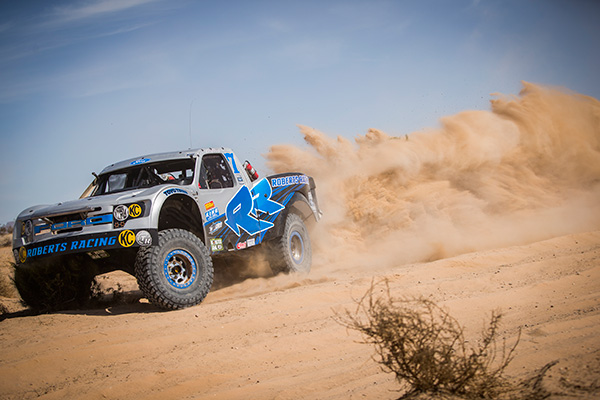 "The team is relaxed and confident going into Henderson," said team owner Jared Roberts, "We have revamped the 890 horsepower engine in the Trick Truck, we're ready to rumble. We've added a helicopter to our race day arsenal to fully observe the Go-PartsRacing.com Trick Truck in race conditions. That will help us to further refine the truck. We are looking to put in a strong run at Henderson that will give us momentum heading into 2016."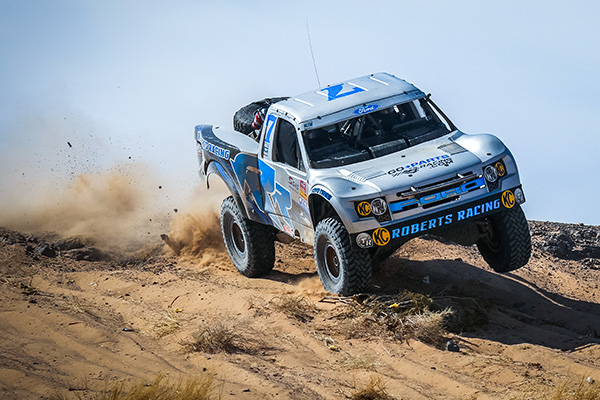 Roberts Racing has big plans for the Henderson 250 and 2016. With strong support from Go-PartsRacing.com, Toyo Tires, Specialized Automation Services, Racer Engineering, MOMO, King Shocks, KC Hilites, Howe Power Steering, and F&L Racing Fuel, they will continue to push the pace in the desert and on the track! Racing gets under way on Thursday when the team will qualify for starting position on a specially prepared course. For all the latest info about Roberts Racing, be sure to head over to https://roberts-racing.com/ where you will find news, photos, videos and a full report after every event.
Photography By: Bink Designs