Parker, AZ
Roberts Racing was back to full speed at the Best In The Desert Blue Water Challenge. The Roberts Racing Trick Truck driven by Dale Dondel was back on the pole after qualifying on Thursday. Dale had a streak of 8 straight pole positions until a clipped cone cost him number nine at the Silver State 300. Dale would be first off the line when the Trick Trucks hit the dirt in Parker.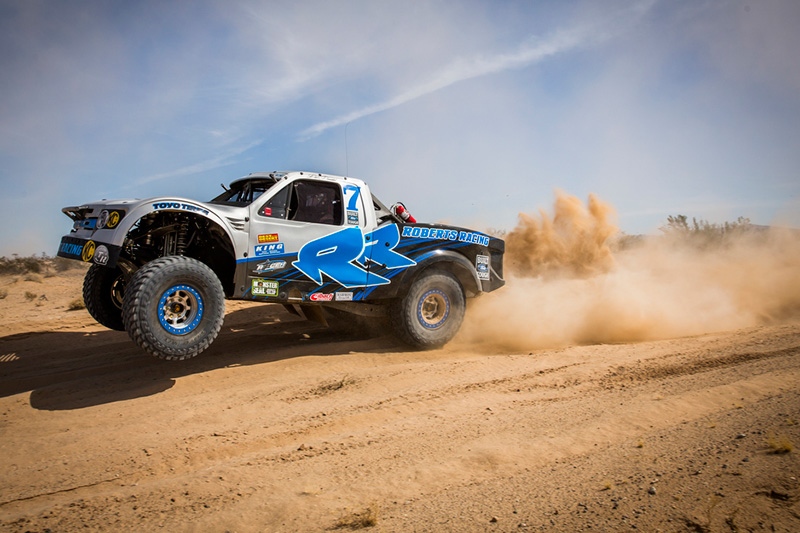 'The Blue Water Challenge is a heat-race type event with racing held Saturday and Sunday. Racers run three frantic laps on both days; the lowest accumulative time wins the overall. Every off-road race has become a sprint race but the Blue Water Challenge is flat-out the entire way.
Those who watched the early heats got a glimpse of the Roberts Racing 1585 unlimited car with Jared Roberts behind the wheel. It's great that he could break away from his hectic schedule long enough to crack the throttle in anger and chew some dirt.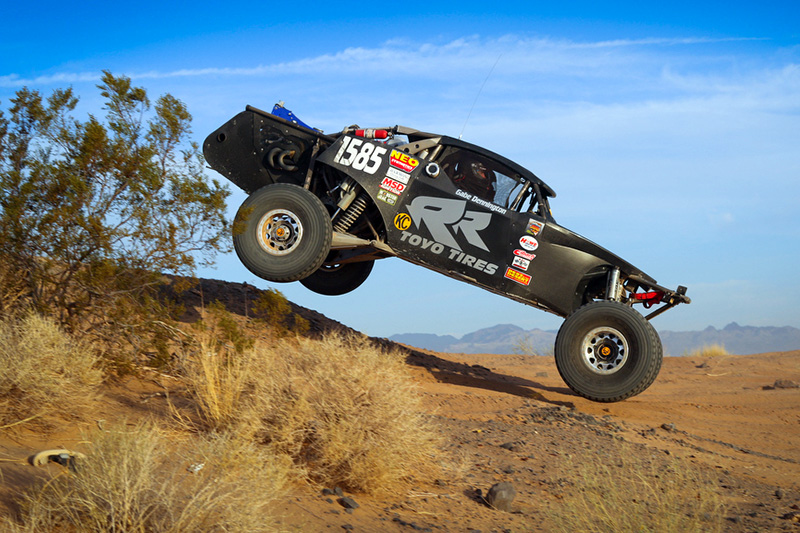 When Dale Dondel took to the course in the Go-PartsRacing.com, Toyo Tires, Specialized Automation Services, Racer Engineering, MOMO, King Shocks, KC HiLites, Howe Power Steering and F&L Racing Fuel Trick Truck, he was greeted with a tough course and a solid bank of hanging dust. The wind was non-existent so the entire valley was covered in a thick layer of dust. Normally when you start out front, you are rewarded with "clean air." With no clean air to be had, Dale's advantage was diminished. Despite the lack of vision, Dale set a blistering pace that put a gap on the rest of the field.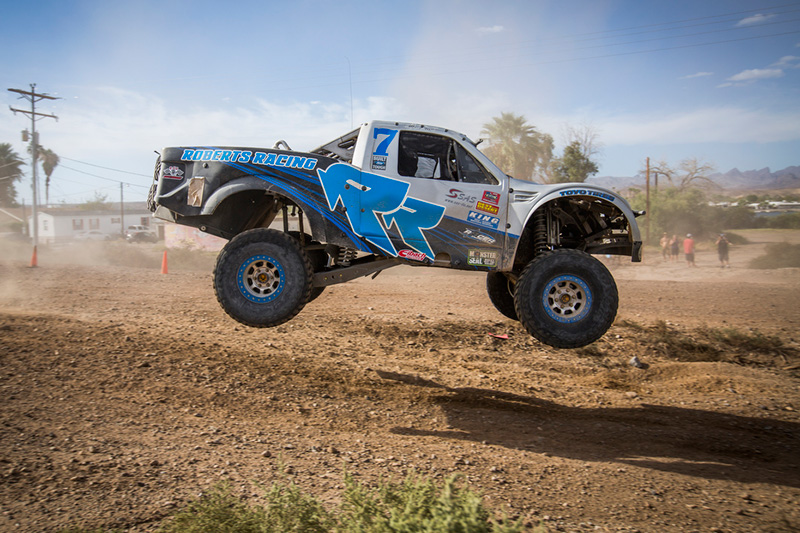 After two and a half laps out front that made the win seem automatic, fuel starvation struck again. The engine, starved of fuel, suffered terminal failure. The cruelty of desert racing makes every other form of motorsports pale in comparison. The Roberts Racing team may be disappointed with the results, but their resolve is never in question. Their only regret is having to wait until December 4-6 when racing resumes at the Henderson 250 in Henderson, Nevada.
In addition, a television commercial for sponsor Go-PartsRacing.com debuts today. They are encouraging everyone to participate in #thisiswhywewrench. You can share your story about why you wrench at Go-PartsRacing.com. Go-PartsRacing.com is the only online parts source you need to keep your car or truck going strong. They have the names you trust with expertise you can count on. They have over 250 top brands, fast shipping (most orders shipped in 24 hours), Live Chat support, price matching and a lifetime warranty; all guaranteed. Go-PartsRacing.com also has 2048-Bit SSL Encryption for secure shopping. Simply input the year, make and model of your vehicle and you can feel confident that you're getting the best parts at the lowest possible prices. You can also take advantage of their experience and know-how to help make your installation or replacement easy and hassle-free.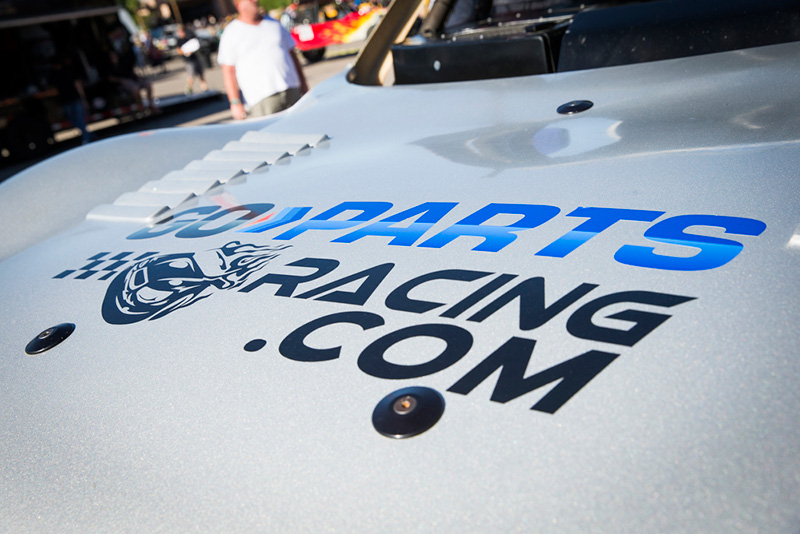 For all the latest about Roberts Racing, be sure to head over to https://roberts-racing.com/ News, photos, videos and a full report after every race can be found there.
Photography By: Bink Designs