Lake Elsinore, CA
Dale Dondel used a front row starting position to run away with a win for Roberts Racing in round 5 of the Lucas Oil Off Road Racing Series at Lake Elsinore Motorsports Park in Lake Elsinore, California. Dale has limited time in the Pro Buggy class but when given a fast car and a patch of dirt, he knows what to do with it. The race went quickly with no cautions and despite several attempts to overtake him, Dale put a gap on the rest of the field on lap 8 of 14 and held it to the finish.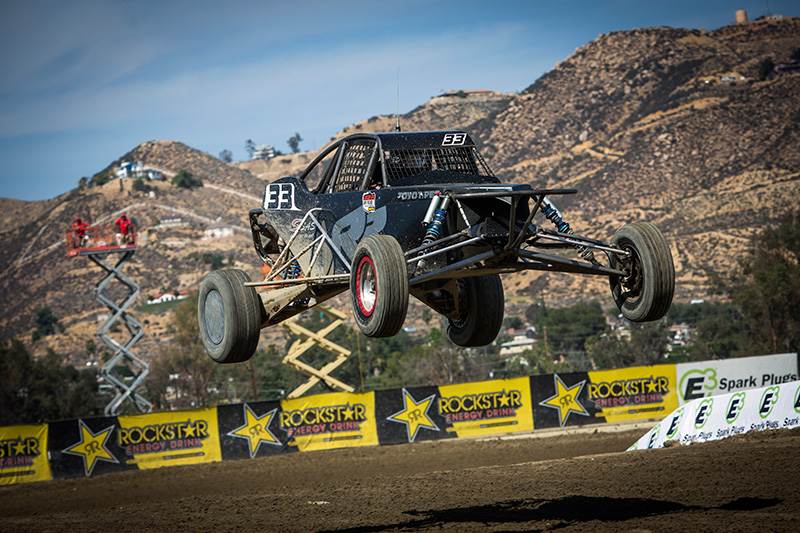 Building a competitive team from scratch is hard work. To win in such dominating fashion for Toyo Tires, Specialized Automation Services, Racer Engineering, MOMO, King Shocks, KC HiLites, Howe Power Steering and F&L Racing Fuel is a sweet victory for Roberts Racing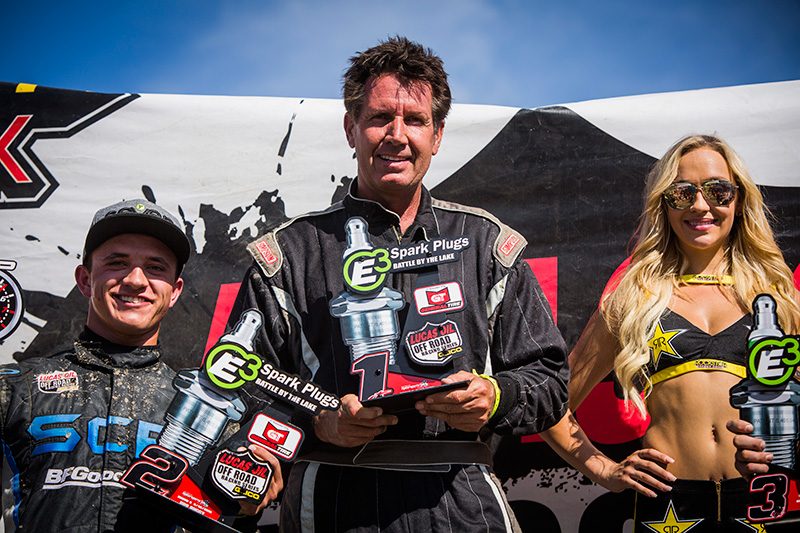 In round 6 on Sunday, Dale was in the mix early, jumping into the second spot on lap 3. The car then went into limp mode dropping him to last place. He battled back up through the pack to 6th place before getting turned around and dropping back to 8th place where he finished.
Mike Dondel qualified the Roberts Racing Pro-2 in the 14th spot for round 5. The race was a game of follow the leader until a yellow flag came out on lap 7.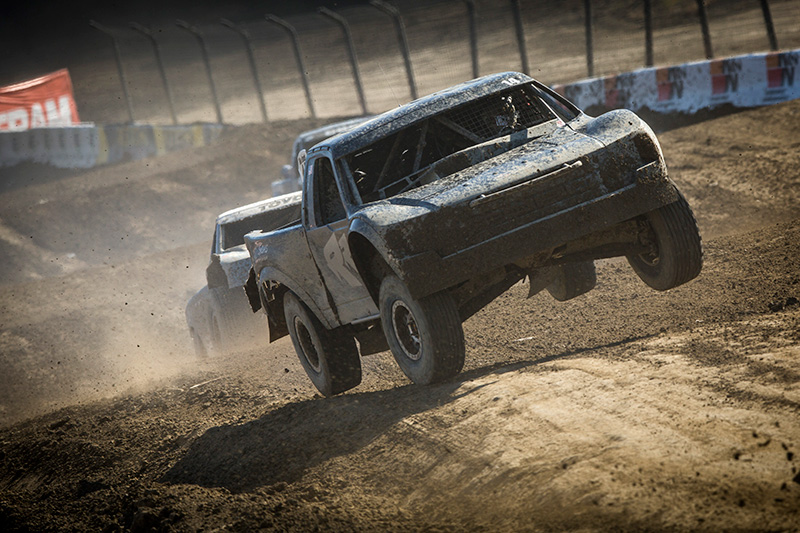 After the restart, the race got more intense with plenty of contact in the field. Another yellow flag for a truck on fire bunched up the pack once again for the final push to the checkered flag. After the dust and smoke had settled, Mike had worked through traffic to finish 8th. In round 6 he was less fortunate; dropping back two spots to finish 11th.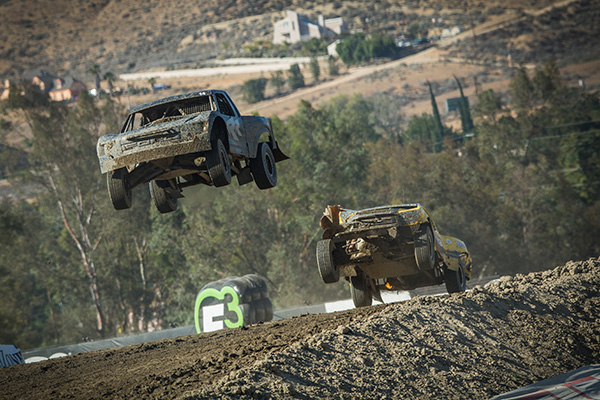 Roberts Racing will next travel to Miller Motorsports Park in Tooele, Utah Jun 20 – 21 where their team building efforts in the Lucas Oil Series will continue. For all the latest about Roberts Racing, be sure to head over to https://roberts-racing.com/ News, photos, videos and a full report after every race can be found there.
For more info on attending the next Lucas Oil series event, go to http://www.lucasoiloffroad.com/
Photography By: Bink Designs